"As opposed to the thick folder patients are used to receiving, you always have the app with you" says internist-hematologist Eva de Jongh. "The app also refers directly to reliable external digital sources, and always contains the most current information. " 
  For the most part, chemo- or immunotherapy is used to treat patients with a form of cancer or sometimes a chronic inflammatory disease. De Jongh explains that these patients receive a large amount of information, which can be overwhelming and unclear. "It is about the diagnosis, the clinical picture, treatment plan and treatment team. Everything is new and unknown. On top of that there are also the rules of everyday life that must be followed in accordance with the therapy. Is a side effect normal? Do you need to contact us about it? What can you eat and not eat? The app provides answers immediately. You can even look up our canteen menu to see which foods you are allowed to eat whilst at the hospital!"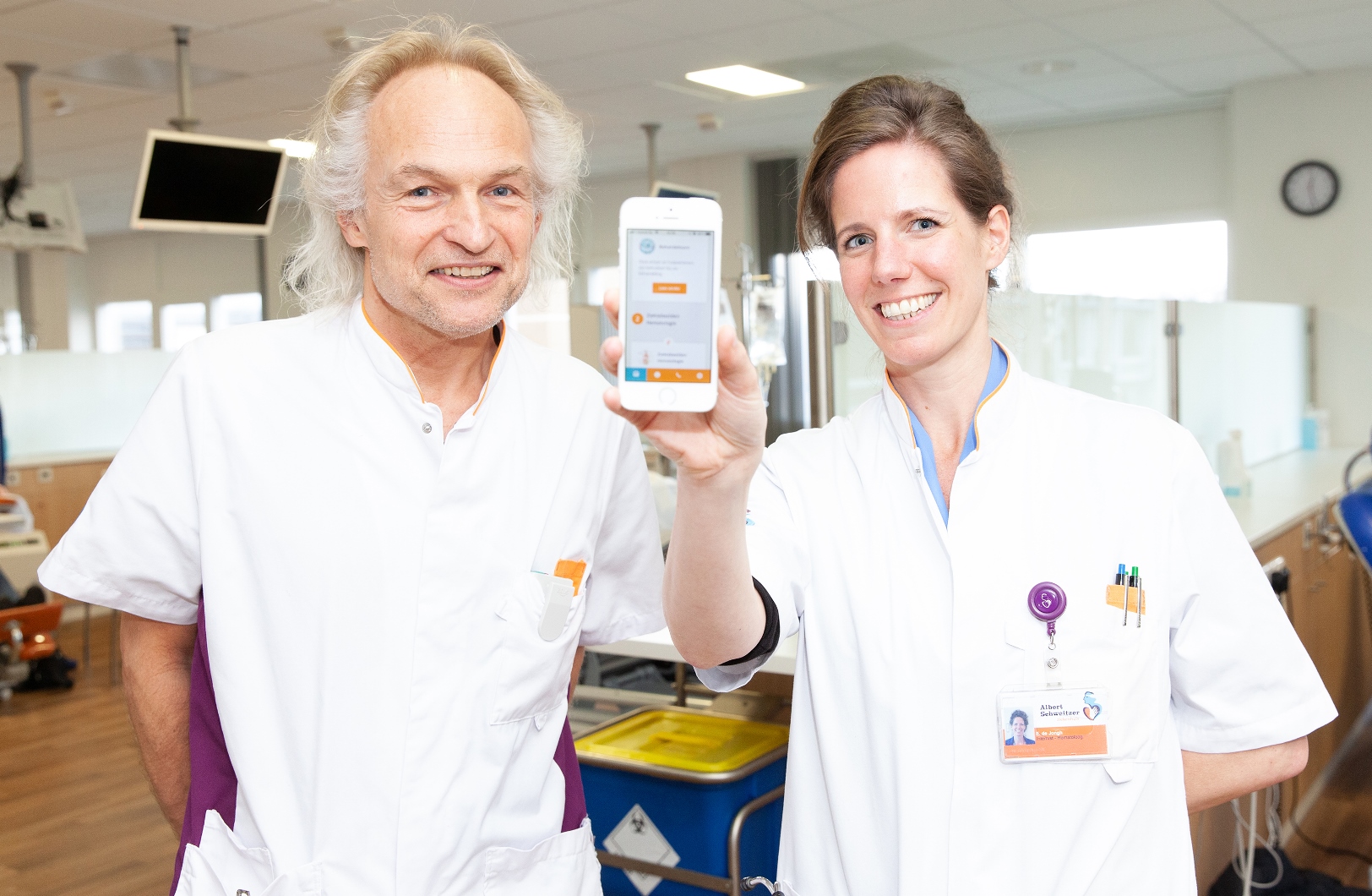 Internist-hematologist Eva de Jongh and hematology nurse Gerard Los are happy to provide an app that offers patients extra support in an already difficult time.    The team at the Oncology department (where therapy is given), hope to provide patients with guidance and extra support in an already difficult time. The app also helps patients to discuss his or her situation more easily or to explain it to their colleagues and loved ones. The free app can be found by installing 'ASz Behandelpad 2.0' from the app store before going to the 'Cancer' section. The app also contains information about intensive Care, prostheses and lung cancer. All in all, the Albert Schweitzer hospital strives to offer an app for the convenience of all patients and their families who are treated at the hospital. 
Source: ASZ 



About Patient Journey App
Patient Journey App allows health care professionals to update their patients with the right information at the right time. Through interactive push notifications patients are informed, activated and empowered about the next steps in their treatment pathway.
The apps we have created are used by 100+ hospitals and clinics, across 20 countries by more than 100,000 patients.